Coal ball briquette machine
Product name : Coal ball briquette machine
Product No. : 20173402541
Details:
Coal ball briquette machine
Specification: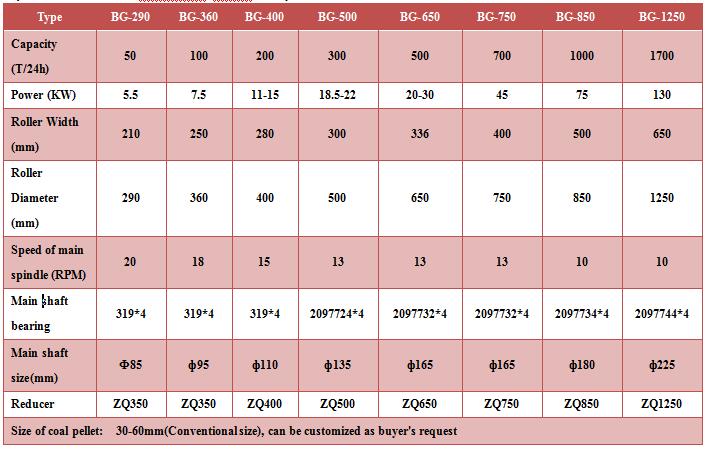 Brief Introduction:
To make the dry material without any moisture into balls or briquettes. Such as copper powder, Chromium powder, waste material of lead and zinc, Aluminum vanadium and soil, non-ferrous metal powder, etc. The working principle is through strong and high pressure to make the raw material into balls. It is widely applied in metallurgy, chemical and refractory industry.
Features:
Extended service life has become a deciding factor for customers when selecting alnd technologies in the mining and materials sector.Briquetting requires extensive technical knoledge , many years of experience in machine construction , a good understanding of process technology and experienced start-up personnel.
Successful development of highly wear resistant material is imperative in order to reduce prorating costs and inprove commercial viability of minerals mining and processing plants.
Raw materials for coal briquette machine
1.In order to ensure the good quality and machanical strength of the final product, specaial care should be taken to ensure that the granule size fed to the machine is maintained below 3mm, preferable in the range of 30-40% small than 1-2 mm, with no more than 10% over 2mm.
2.The moisture content of the mixture has also a critical effect on the quality of the final product, so it should be kept in the range of 8-20%.
Suitable raw material for coal briquette machine
1.Color and black metallic mine powder.
2.Coal powder, Coke powder, Lignite, etc.
3.Charcoal powder, fireproof materials, desulfurization gypsum, dolomite, etc.